---
---
And Jesus said unto them,
Come ye after me,
and I will make you to become
fishers of men.
Mark 1:17


---


Salvation Plan from Romans



Faith in Jesus Christ as the Savior is the only "step" to salvation. The message of the Bible is abundantly clear. We have all sinned against God (Romans 3:23). Because of our sin, we deserve to be eternally separated from God (Romans 6:23). Because of His love for us (John 3:16), God took on human form and died in our place, taking the punishment that we deserve (Romans 5:8; 2 Corinthians 5:21). God promises forgiveness of sins and eternal life in heaven to all who receive, by grace through faith, Jesus Christ as Savior (John 1:12; 3:16; 5:24; Acts 16:31).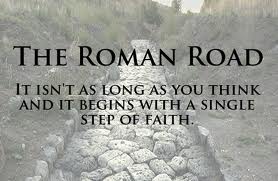 click to see just how simple

YOU MUST BE BORN AGAIN
What does it mean to be a born again Christian? The classic passage from the Bible that answers this question is John 3:1-21. The Lord Jesus Christ is talking to Nicodemus, a prominent Pharisee and member of the Sanhedrin. Nicodemus had come to Jesus at night. Nicodemus had questions to ask Jesus.
As Jesus talked with Nicodemus,
Jesus answered and said unto him, Verily, verily, I say unto thee, Except a man be born again, he cannot see the kingdom of God. Nicodemus saith unto him, How can a man be born when he is old? can he enter the second time into his mother's womb, and be born? Jesus answered, Verily, verily, I say unto thee, Except a man be born of water and of the Spirit, he cannot enter into the kingdom of God. That which is born of the flesh is flesh; and that which is born of the Spirit is spirit. Marvel not that I said unto thee, Ye must be born again. (John 3:3-7).
The phrase "born again" literally means "born from above." Nicodemus had a real need. He needed a change of his heart—a spiritual transformation. New birth, being born again, is an act of God whereby eternal life is imparted to the person who believes (2 Corinthians 5:17; Titus 3:5; 1 Peter 1:3; 1 John 2:29; 3:9; 4:7; 5:1-4, 18). John 1:12,13 indicates that "born again" also carries the idea "to become children of God" through trust in the name of Jesus Christ.

The question logically comes, "Why does a person need to be born again?" The Apostle Paul in Ephesians 2:1 says,
And you hath he quickened, who were dead in trespasses and sins;
To the Romans in Romans 3:23, the Apostle wrote, "For all have sinned, and come short of the glory of God; " So, a person needs to be born again in order to have their sins forgiven and have a relationship with God.

How does that come to be? Ephesians 2:8-9 states,
For by grace are ye saved through faith; and that not of yourselves: it is the gift of God: Not of works, lest any man should boast.
When one is "saved," he/she has been born again, spiritually renewed, and is now a child of God by right of new birth. Trusting in Jesus Christ, the One who paid the penalty of sin when He died on the cross, is what it means to be "born again" spiritually. "Therefore, if anyone is in Christ, he is a new creation: the old has gone, the new has come!" (2 Corinthians 5:17).

If you have never trusted in the Lord Jesus Christ as your Savior, will you consider the prompting of the Holy Spirit as He speaks to your heart? You need to be born again. Will you pray the prayer of repentance and become a new creation in Christ today?
But as many as received him, to them gave he power to become the sons of God, even to them that believe on his name: Joh 1:13 Which were born, not of blood, nor of the will of the flesh, nor of the will of man, but of God. (John 1:12-13).
If you want to accept Jesus Christ as your Savior and be born again, here is a sample prayer. Remember, saying this prayer or any other prayer will not save you. It is only trusting in Christ that can save you from sin. This prayer is simply a way to express to God your faith in Him and thank Him for providing for your salvation.
"God, I know that I have sinned against you and am deserving of punishment. But Jesus Christ took the punishment that I deserve so that through faith in Him I could be forgiven. I place my trust in You for salvation. Thank You for Your wonderful grace and forgiveness—the gift of eternal life! Amen!"



Salvation Plan from the Gospel of John










"That You May Know" Salvation Plan from 1 John




Consider 1 John 5:11-13:
"And this is the record, that God hath given to us eternal life, and this life is in his Son. He that hath the Son hath life; and he that hath not the Son of God hath not life. These things have I written unto you that believe on the name of the Son of God; that ye may know that ye have eternal life, and that ye may believe on the name of the Son of God.
Who is it that has the Son? It is those who have believed in Him and accepted Him (John 1:12). If you have Jesus, you have life. Not temporary life, but eternal.

God wants us to have assurance of our salvation. We cannot live our Christian lives wondering and worrying each day whether or not we are truly saved. That is why the Bible makes the plan of salvation so clear. Believe in Jesus Christ and you will be saved (John 3:16; Acts 16:31). Do you believe that Jesus is the Savior, that He died to pay the penalty for your sins (Romans 5:8; 2 Corinthians 5:21)? Are you trusting Him alone for salvation? If your answer is yes, you are saved! Assurance means "having been put beyond all doubt." By taking God's Word to heart, you can "put beyond all doubt" the fact and reality of your eternal salvation.

Jesus Himself affirms this regarding those who have believed in Him:
"And I give unto them eternal life; and they shall never perish, neither shall any man pluck them out of my hand. My Father, which gave them me, is greater than all; and no man is able to pluck them out of my Father's hand." (John 10:28-29).
Eternal life is just that—eternal. There is no one, not even yourself, who can take Christ's God-given gift of salvation away from you.

We hide God's Word in our hearts so that we do not sin against Him (Psalm 119:11), and this includes the sin of doubt. Take joy in what God's Word is saying to you, that instead of doubting we can live with confidence! We can have the assurance from Christ's own Word that our salvation will never be in question. Our assurance is based on God's love for us through Jesus Christ.


God declared that all who sin will die, both physically and spiritually. This is the fate of all mankind. But God, in His grace and mercy, provided a way out of this dilemma, the shed blood of His perfect Son on the cross. God declared that "without the shedding of blood, there is no forgiveness" (Hebrews 9:22), but through the shedding of blood, redemption is provided. The Law of Moses (Exodus 20:2-17) provided a way for the people to be considered "sinless" or "right" in God's eyes—the offering of animals sacrificed for every sin they committed. These sacrifices were only temporary, though, and were really a foreshadowing of the perfect, once-for-all sacrifice of Christ on the cross (Hebrews 10:10).
This is why Jesus came and why He died, to become the ultimate and the final sacrifice, the perfect (without blemish) sacrifice for our sins (Colossians 1:22; 1 Peter 1:19). Through Him, the promise of life eternal with God becomes effective through faith to those who believe in Jesus. "But the scripture hath concluded all under sin, that the promise by faith of Jesus Christ might be given to them that believe." (Galatians 3:22). These two words "faith" and "believing" are critical to our salvation. "It is through our believing in the shed blood of Christ for our sins that we receive eternal life. " For by grace are ye saved through faith; and that not of yourselves: it is the gift of God: Not of works, lest any man should boast" (Ephesians 2:8-9).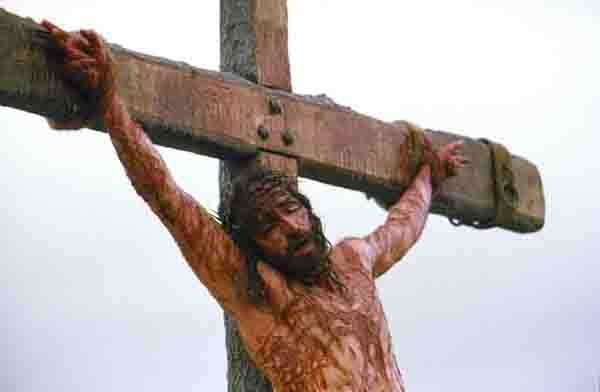 "Why did Jesus Die?" Salvation Plan from Matthew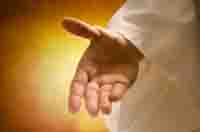 Instructions on how to use this pdf to win souls &nbsp >>&nbsp HERE &nbsp<<

Read "Lets Go Soulwinning" - by Pastor Jack Hyles
>> &nbsp HERE &nbsp << >br>


---
What does it mean to witness?
In Matthew 4:19, Jesus gave some fisherman a rather strange proposition. "Follow me," He said, "and I will make you fishers of men." What could He possibly mean? How can one "catch" men? A simple reading of the book of Acts will give us the answer. Jesus wanted these men to become soulwinners!
It is the call and duty of every born again believer to share the Gospel of Jesus Christ with the lost.
We read in the book of Romans, chapter 10, "For whosoever shall call upon the name of the Lord shall be saved. How then shall they call on him in whom they have not believed? and how shall they believe in him of whom they have not heard? and how shall they hear without a preacher? ... So then faith cometh by hearing, and hearing by the word of God."
Witnessing is not only for missionaries and pastors. Are you saved? Then witnessing is YOUR responsibility too.


---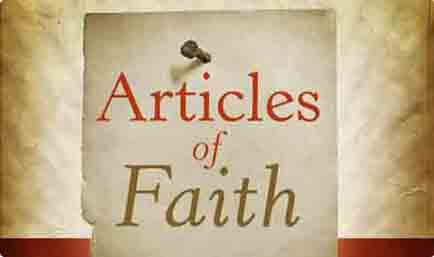 Articles of Faith
---
1 Corinthians 15:1
&nbsp Moreover, brethren, I declare unto you the gospel which I preached unto you, which also ye have received, and wherein ye stand; &nbsp &nbsp 2. &nbsp By which also ye are saved, if ye keep in memory what I preached unto you, unless ye have believed in vain. &nbsp &nbsp 3. &nbsp For I delivered unto you first of all that which I also received, how that Christ died for our sins according to the scriptures; &nbsp &nbsp 4. &nbsp And that he was buried, and that he rose again the third day according to the scriptures:
Why is that last part; &quotthat he rose again&quot, so important??







And if Christ be not raised, your faith is vain; ye are yet in your sins.
1 Corinthians 15:17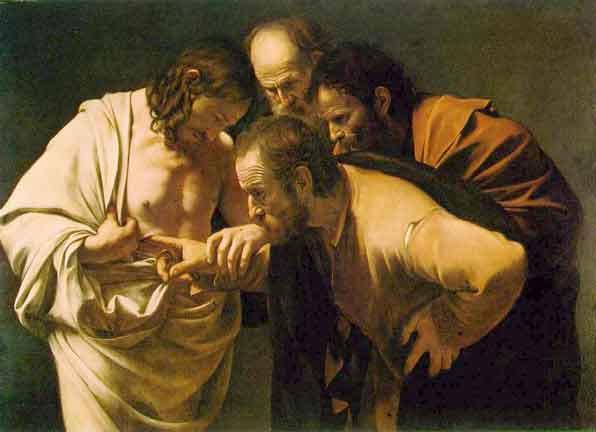 So, what does the resurrection have to do with our salvation?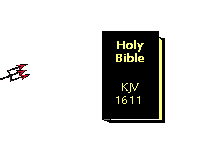 Of how much sorer punishment, suppose ye, shall he be thought worthy,
who hath trodden under foot the Son of God,
and hath counted the blood of the covenant,
wherewith he was sanctified, an unholy thing,
and hath done despite unto the Spirit of grace?
Heb 10:29




When this life ends,
who will be there to welcome you to eternity??



| | | |
| --- | --- | --- |
| | &nbsp | |
| A Saviour who loves you. | OR | &nbspSomebody unexpected!! |

Hearing the Gospel doesn't save you

So many have gone to church,
yet have never put their faith in Jesus
They trust in themselves, or good works, or religion

Do not procrastinate any longer! Today is the day of salvation!

"For he saith, I have heard thee in a time accepted, and in the day of salvation have I succoured thee: behold, now is the accepted time; behold, now is the day of salvation.
2 Corinthians 6:2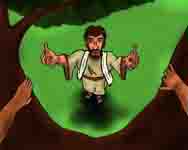 How to avoid Hell
---

the door to eternity
where does it lead?
click door for more information ===>>
the choice for the
destination must
be made by faith
in this life
---


The REALITY of HELL &nbsp <<< click HERE!



---


And of some have compassion, making a difference:
And others save with fear, pulling them out of the fire;.....
Jude 1:22-23

Translators: Help warn your people of the fate of those who reject Christ
contact: &nbsp jamesav@aol.com

Help translate this Visit Hell experience into more languages


---